A new wave of entrepreneurs is transforming Puerto Rico. Grupo Guayacán seeks to inspire and support them, so they can transform their entrepreneurial dreams into reality and therefore contribute to Puerto Rico's economic and social development.

Through the Guayacán Endowment Fund (GEF), we ensure that our programs and initiatives are protected in the long-term so entrepreneurs can continue to grow and thrive.

Every donation makes a real difference, enabling us to take hundreds of entrepreneurs from idea to action, and established companies from the localmarket to a global scale.
Through the 100 Heroes & Friends campaign we seek to raise $1M for GEF through donations from individuals like you. We need your support to continue helping those who dream and do.
The 21 families and individuals below represent the founding members of our 100 Heroes campaign,
they are members of our Board, entrepreneurs, collaborators, and members of the extended Guayacán
Family. We are grateful for their support and honored to acknowledge them here.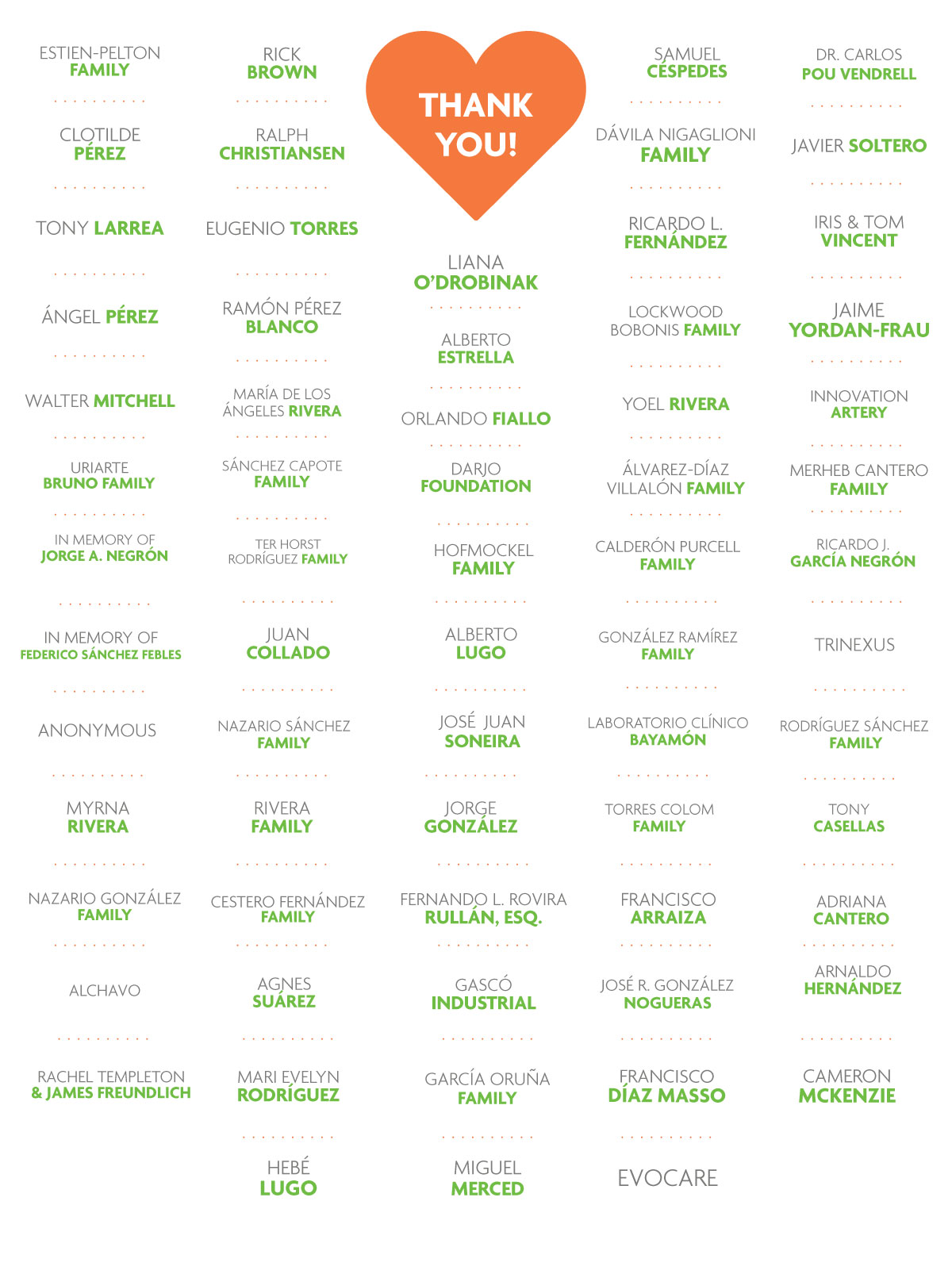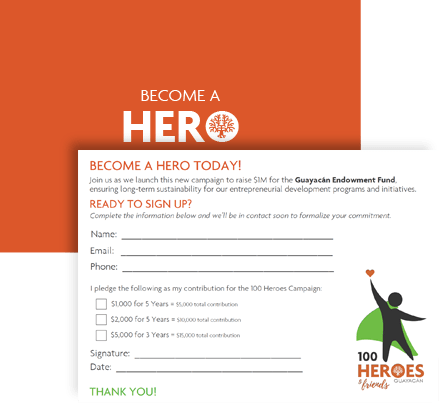 Are you interested in joining our Heroes & Friends to help us reach our goal? Signing up is easy! Just review the terms of the campaign in the virtual pledge card below and, once you're ready, make your donation through our online platform.
Sign up here!