CommitTed to Moving
Puerto Rico Forward
We pioneered entrepreneurship
development programs in Puerto Rico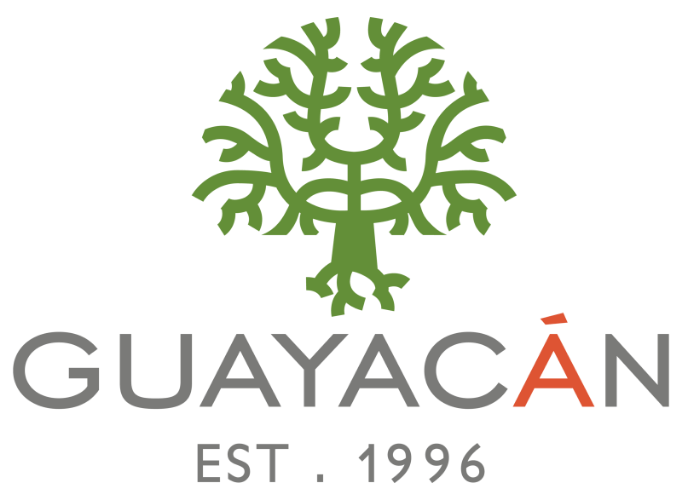 Grupo Guayacán was founded in 1996 as a private-sector driven nonprofit organization. Our unique model combines private equity investment with several programs aimed at developing, strengthening and advancing Puerto Rico's entrepreneurial ecosystem.
strong entrepreneurial ecosystem = strong economy
We're committed to the education and development of entrepreneurs. The tools, resources and opportunities we provide enhance their skills at various stages of their entrepreneurial journey and improve their probability of success.
We bet on calculated risk takers
Grupo Guayacán offers a portfolio of global programs that provide educational and business resources to help entrepreneurs build their ventures and generate socioeconomic impact for Puerto Rico.
We envision a Puerto Rico with a sustainable economy where entrepreneurs can grow businesses that contribute to a thriving and vibrant community.
Community
Empathy
Unity
Integrity
Resiliency
Trust
Inclusion
Passion
Commitment
Executive Director and Chairperson 
Grupo Guayacán
Enrique Adsuar Founding Partner 
Banco Popular
Founding Partner 
CEGSoft
Founding Partner
 Ferraiuoli LLC
Representative to the Endowment Fund Board of Trustees
PR Farm Credit
Founding Partner
 Liberty
Founding Partner 
Assurant
Founding Partner
 HUB International CLC
Enrique Adsuar Founding Partner
MCS
Enrique Adsuar Founding Partner 
Banco Popular
Founding Partner
 Fuller Group
Founding Partner 
Wovenware